Dive into September's haunting lineup, from demonic nuns to dreaded puzzles, this month has everything a horror aficionado craves. As the leaves change, amp up your chills and thrills with these cinematic offerings. Grab your blanket, but remember, no amount of cocoa will warm the chill down your spine from these flicks.
8 Found Dead
Release Date: September 8, in Theaters
Director: Travis Greene
Cast: Aly Trasher, Alisha Soper, William Gabriel Grier, Eddy Acosta, Rosanne Limeres, Tim Simek, Nancy Linehan Charles, and Laura Buckles.
Amid the vastness of the desert, two unsuspecting couples anticipate a tranquil weekend getaway. But things spiral when a bizarre coincidence emerges: another couple has the same reservation. What begins as a peculiar mix-up rapidly plunges into a night of unsettling events. Deception, paranoia, and terror soon engulf the scene. Watch as the landscape's serene facade gives way to a horrifying saga of blood, betrayal, and insanity.
My Animal
Release Date: September 8, in Theaters
Director: Jacqueline Castel
Cast: Bobbi Salvör Menuez, Amandla Stenberg, Heidi von Palleske, Cory Lipman, Charlie & Harrison Halpenny, Joe Apollonio, Scott Thompson, Dean McDermott, and Stephen McHattie.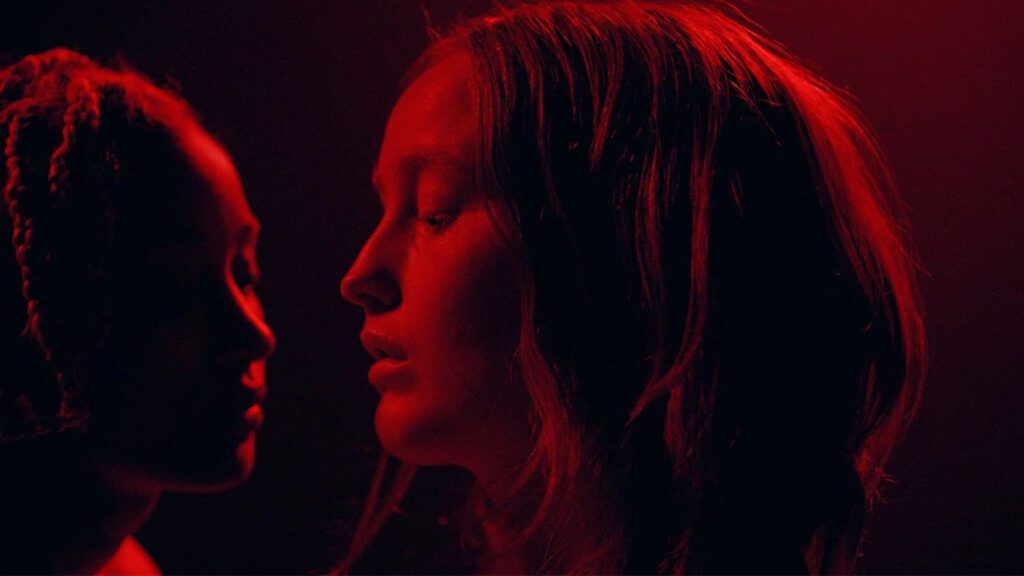 Heather, a marginalized hockey enthusiast, becomes irresistibly captivated by the town's enigmatic newcomer. Set in the raw beauty of the Canadian wilderness, their growing affection is shadowed by Heather's haunting past. As their worlds intertwine, a looming beast within Heather stirs. It's a tale of romance, deep-seated secrets, and the constant battle between one's true nature and societal acceptance. An atmospheric exploration of love's dark side.
The Nun II
Release Date: September 8, in Theaters
Director: Michael Chaves
Cast: Taissa Farmiga, Jonas Bloquet, Storm Reid, Anna Popplewell, Bonnie Aarons, Katelyn Rose Downey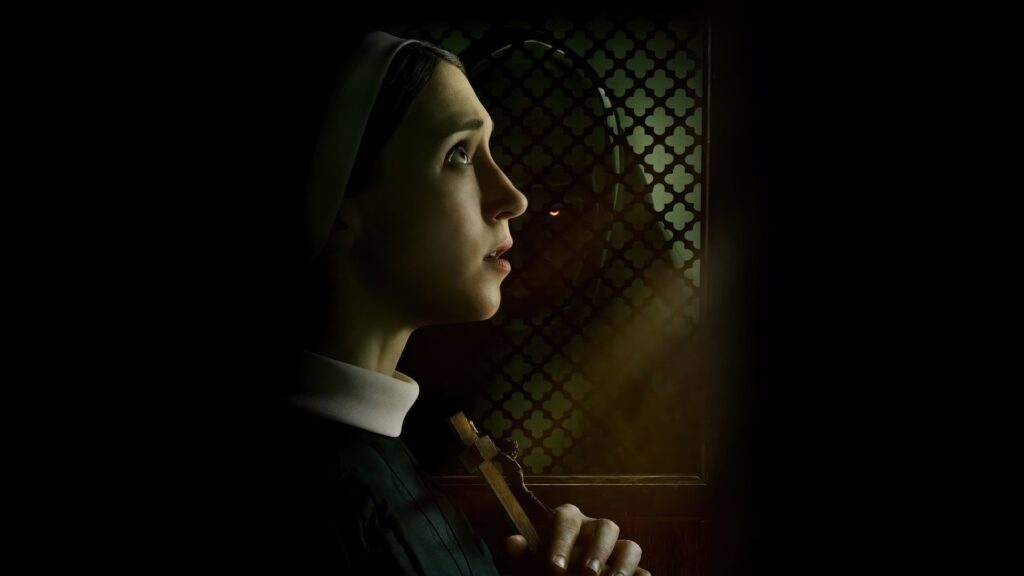 Valak's malevolent presence resurfaces, sending chilling waves across 1956 France. The church bells sound an ominous tone following the mysterious death of a priest. Sister Irene finds herself ensnared in a web of evil, with the demonic nun at its center. Every moment is drenched in dread. With every shadow, Valak's grip tightens, promising unparalleled terror. A chilling continuation of an iconic horror tale.
Satanic Hispanics
Release Date: September 14, in Theaters
Directors: Alejandro Brugués, Mike Mendez, Demián Rugna
Cast: Efren Ramirez, Jonah Ray, Hemky Madera, Patricia Velasquez
An anthology that beckons viewers into the eerie world of Latin folklore. This film curates spine-chilling stories, transcending time and space, revealing the horror embedded within ancient legends. Released during Hispanic Heritage Month, it's more than a movie – it's a journey through narratives known and whispered across generations. Each tale is a portal, merging tradition with fear in a uniquely Latin American ambiance.
A Haunting in Venice
Release Date: September 15, in Theaters
Director: Kenneth Branagh
Cast: Kenneth Branagh, Michelle Yeoh, Tina Fey, Jamie Dornan, Kyle Allen, Kelly Reilly, Camille Cottin, Jude Hill, Ali Khan, Emma Laird, Riccardo Scamarcio
Venice, with its shimmering waters and ancient edifices, sets the stage for a chilling whodunit. When a séance ends in a sudden death, master detective Hercule Poirot must penetrate the heart of Venetian society. Poirot's razor-sharp intellect faces its match in this entangled mystery, weaving through deception, intrigue, and Gothic horror. It's a race against time in this visual and cerebral thriller.
It Lives Inside
Release Date: September 22, in Theaters
Director: Bishal Dutta
Cast: Megan Suri, Neeru Bajwa, Vik Sahay, Betty Gabriel
Between modernity and tradition, young Samidha grapples with her identity. But when an ancestral spirit possesses her friend, she confronts her past head-on. Set against a backdrop of cultural conflict, it reveals the repercussions of denying one's lineage. As the ancient clashes with the new, the terror isn't just supernatural but deeply personal. A compelling commentary on cultural heritage and the horrors it can manifest.
Saw X
Release Date: September 29, in Theaters
Director: Kevin Greutert
Cast: Tobin Bell, Shawnee Smith, Synnøve Macody Lund, Steven Brand, Michael Beach
The legacy of John Kramer, aka Jigsaw, takes a dark detour in Mexico. On a quest for a cancer cure, he stumbles upon deceit that reignites his vengeful flame. The world once again becomes his macabre playground, filled with twisted traps and moral quandaries. This chapter bridges the known and the unseen, pulling fans deeper into Jigsaw's labyrinthine world. Expect the unexpected in this harrowing installment.
Other Articles